Followed by English translation.
―昨年の組織変更で営業本部がスタートして1年。新体制の手ごたえはいかがですか?
最初は疑心暗鬼でした。これまでコンサルタントやエネルギーなど各セグメントで個別に営業活動を行ってきましたが、全社横断の営業を組織的に実施することは初めてだったので、1年間は試行錯誤をしながら進めてきました。

現在は毎月、7か所の海外事務所との対話会に加え、東南アジア・南アジア・欧州中近東・アフリカ・米州の5地域の営業責任者が集まる統括会議を行っています。1年をかけてこれらの会議も徐々に議論が活発になり、地域経営体制を構築する意識が醸成されてきたと感じています。
―7月に新設した「ビジネスインキュベーション統括部」の役割を教えてください。
地域経営の構築が進んでいる一方で、営業本部のもう一つのミッションである"事業創生"はこれからであると感じています。

このような状況を受け、各セグメント長のみなさんと、事業創生を加速させ、動きを止めないためにどうすればよいか議論を重ねた結果、新規事業が孵化し、成長するまでの過程を担当する「ビジネスインキュベーション統括部」を営業本部の直下に新設することになりました。この部署で新規事業が一歩踏み出す手助けをしていきます。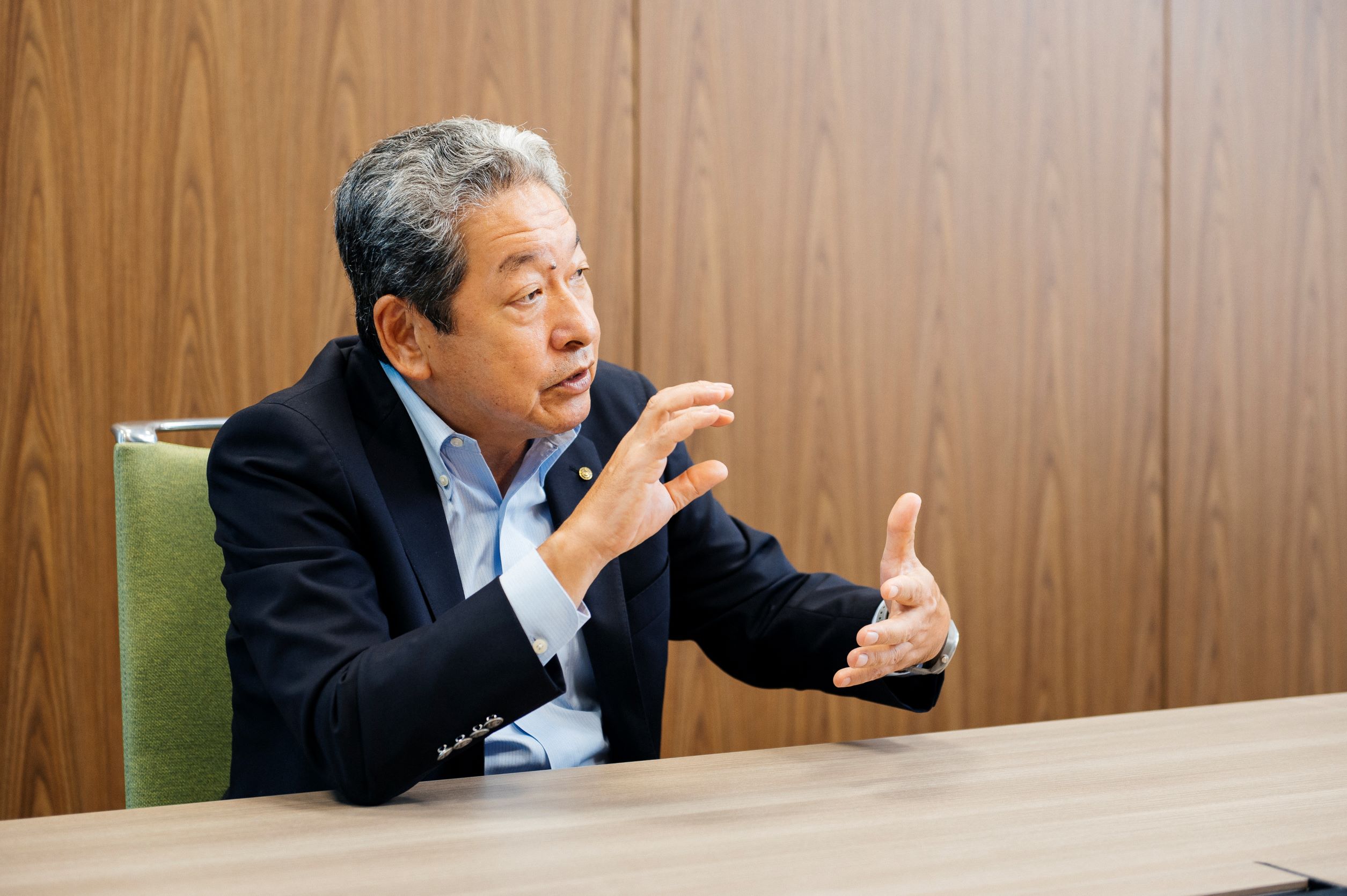 ―DXの推進には営業本部はどのように関わっていくのでしょうか。
DXはあくまでツールであり、DXを使って何をしたいのかを考えていきます。営業のフットワークの軽さや海外とのネットワークを活かして、ビジネスの芽を見つけ、事業戦略本部や他セグメントと情報共有しながら進めています。新しい構想を提案する際には「この技術の導入によって受注は増えるのか、利益は増えるのか、どんなインパクトあるのか」を提示しなければなりません。そこが最も難しいところですが、常に徹底的に考えています。
―組織変更とコロナ禍により、営業スタイルは大きく変わりましたね。
コロナ禍のこの1年、実は国内外ともに過去最高に近い受注を記録しました。国内は過去最高益ですし、海外もグループ会社とともに好調でした。しかしこれらは過去の努力が今実ったというケースもかなり多いと思っています。コロナで渡航が制限されている今、弾込めの段階にある案件はそれほど多くないはずです。私たちが扱う案件はリードタイムが長いものが多いので、数年後の受注を落とさないよう、今から考えていかなくてはいけません。

私の実感として、Web会議だけで案件形成して受注に結び付けることはやはり難しいと感じます。クライアントからWeb上でイエスと言われても、実は直接会って相手の表情を見れば「本音は違うな」という判断ができることも多いからです。
今は海外にいる仲間たち、BDPや各国の現地法人で働くノンジャパニーズの人たちとコミュニケーションがとれているかどうかも、あまり自信がないですね。私はとにかく直接会って相手を知るという方法でやってきたので。

しかしWebだからこそ、今までは物理的な制約で一堂に会すことが出来なかった現地法人やグループ会社同士も、同じ会議に参加することが出来るようになり、お互いを知る機会も増えました。若い人たちは今後、私の時代とは違う営業方法を確立していくかもしれませんね。

世界でワクチンの接種が進んでいますが、今後渡航が可能になって動き始めたときに、コストが急激に増えて収益が悪化する、ということがないよう、今はウィズコロナ時代へ向けた準備をしっかりと行っていかなければいけない時期だと考えています。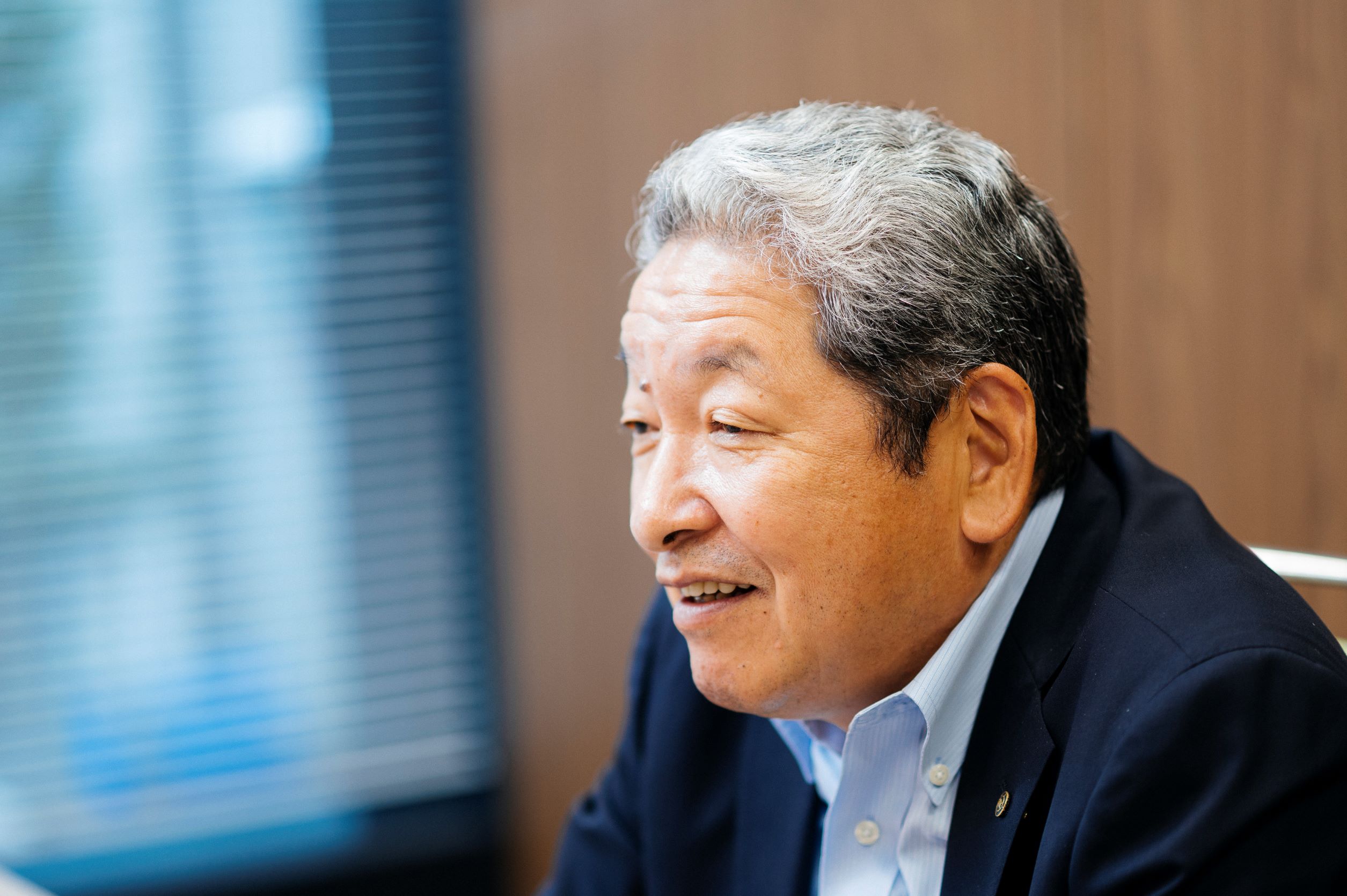 ―10年後の日本工営を強くするために、営業本部は何をすべきでしょうか。
海外では、日本工営はこれまでODAの業務が主体だったので、それ以外の土俵に慣れていません。そこにチャレンジすることは長年のテーマであり、これからも課題です。10年後にはもっと市場が変化していきますので、グループ全体でチャレンジしていく課題と認識しています。

もうひとつ、日本工営は途上国で強いけれど先進国では弱いことも事実です。都市空間セグメントのBDPではウエストミンスター宮殿の大改修事業に携わったり、アメリカにスタジオを構える予定もありますが、日本工営自身ももっと先進国で仕事を創出し、数年後には先進国でも"NKGクオリティ"で仕事ができるようにすることも大きな目標です。

そして、営業本部が目指すAct Locallyとはどういうことか。私は、東京(日本工営㈱の本社)からタスクフォースを出すビジネスモデルでは、Act Locallyは実現できないと考えています。各グループ会社や現地法人のスタッフが主体で実施し、東京からはNKGクオリティを体現するために最小限の要員が支援する。今は途上国と呼ばれている国でも、現地の若いジェネレーションは意識も高く、責任感も強い。NKGクオリティを確立し、主体となって進めていくのは現地のスタッフという形が理想です。こうしたことが各地域で起これば、日本工営グループは本当に強くなると思います。
―各国の方々と仕事をする際に、気をつけていることはありますか?
ここまでは攻める方法をお話してきましたが、会社を守ることも大事な役割です。設計瑕疵や違反行為は当然防止していきますが、世界の各地域でコンプライアンスに対する意識や常識は大きく違います。また、そのルールは日々変わっています。これらを情報収集していくとともに、現地の人と我々とでは感覚や常識が違うということを忘れないことが大切です。違う、ということを理解した上で分かり合うために、やはり日ごろからのコミュニケーションが必要です。
―国内外の仲間たちへ、メッセージをお願いいたします。
日本工営グループには、途上国に貢献したい人も、技術を磨きたい人も、国内で活躍したい人もいるでしょう。その個性や志向はそのままに、日本工営グループの10年後の姿に共感をしてほしいのです。今後は、私たちのNKGクオリティが世界各地で評価を受け、その評判がまた日本に戻るという循環を創り出したい。そんな理想に共感し、一緒に歩んでほしいと思います。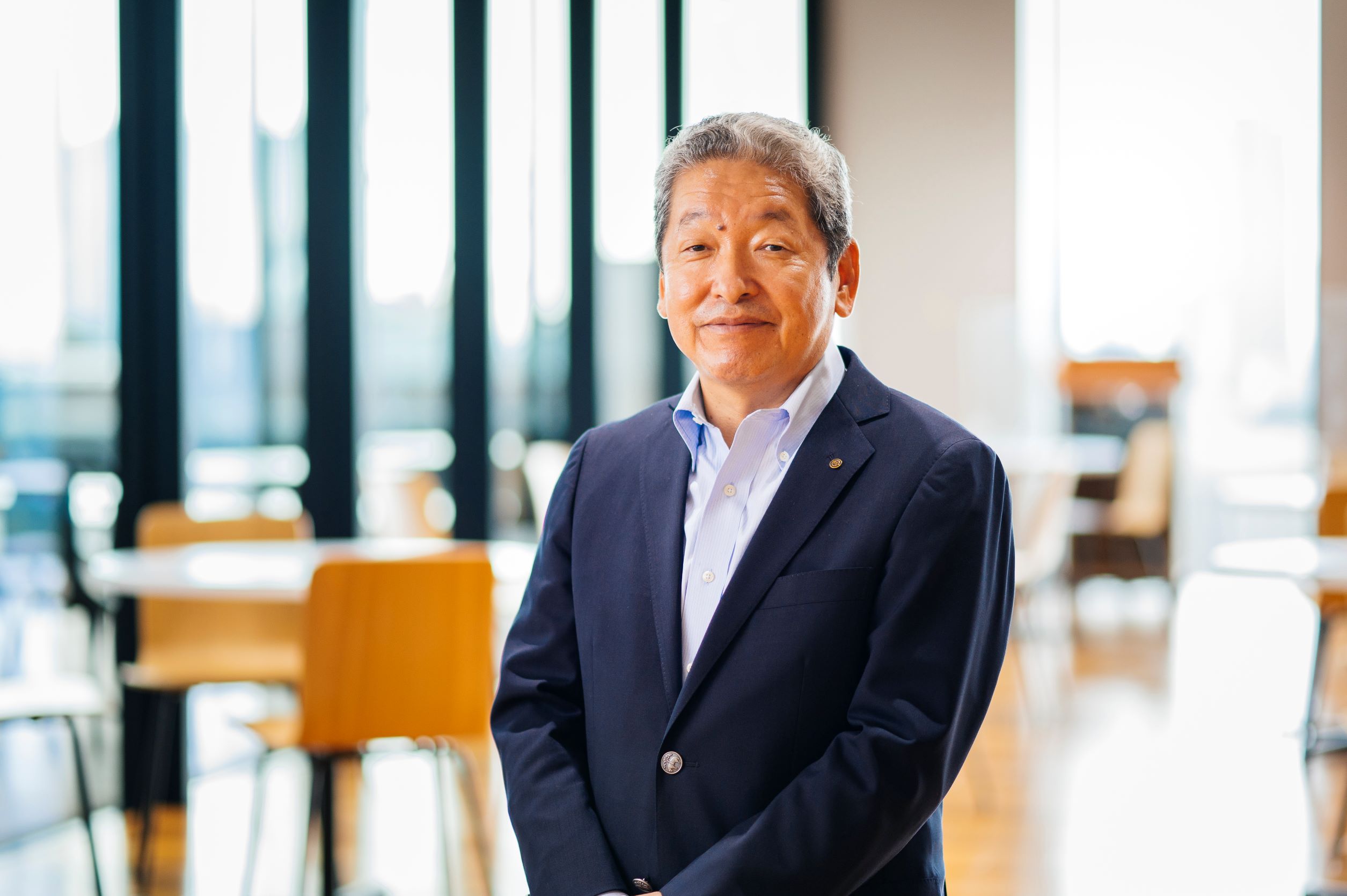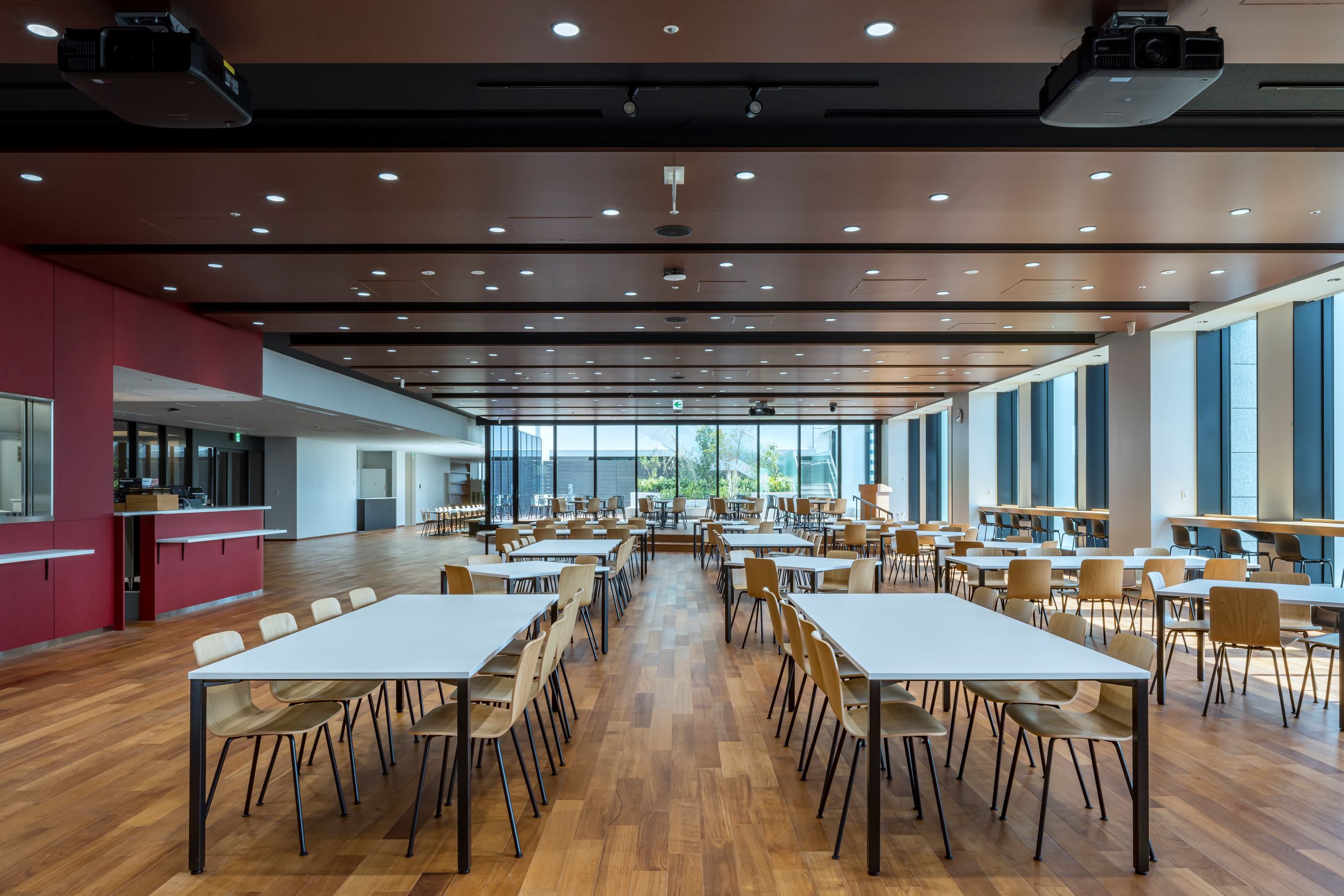 Interview with Director General, Vol.2
Takayasu Tsuyusaki, Director General, Business Promotion Headquarters
What will each division do in the long term to further Nippon Koei Group's aim of becoming a 100-year company? To find out, we interview the Directors General. This time, we talked to Takayasu Tsuyusaki, Director General of the Business Promotion Headquarters.
It's been a year since the Business Promotion Headquarters was launched following last year's reorganization. What are your impressions of the new organization?
I was skeptical about it at first. Before that, each business segment, such as the Consulting Business and the Energy Business, had conducted their sales operations separately. Since this was the first time for us to implement company-wide sales as one organization, we have been going through a trial and error process over the past year.

At present, every month, in addition to the dialogue meetings with our seven overseas offices, we hold general meetings bringing together the sales managers of five regions—Southeast Asia, South Asia, Europe and the Middle East, Africa, and the Americas. Over the course of the year, the discussions at these meetings gradually became livelier and now I feel we have developed an awareness of building a regional management system.
Please explain the role of the new Business Incubation Division set up in July.
While we are making progress building the regional management system, I feel that another mission of the Business Promotion Headquarters, business incubation, is just beginning.

In response to this situation, we held repeated discussions with the heads of each business segment about how we should accelerate business incubation and keep it moving. As a result, we set up the Business Incubation Division to take charge of that process under the direct control of the Business Promotion Headquarters. This new division will help new businesses take their first steps.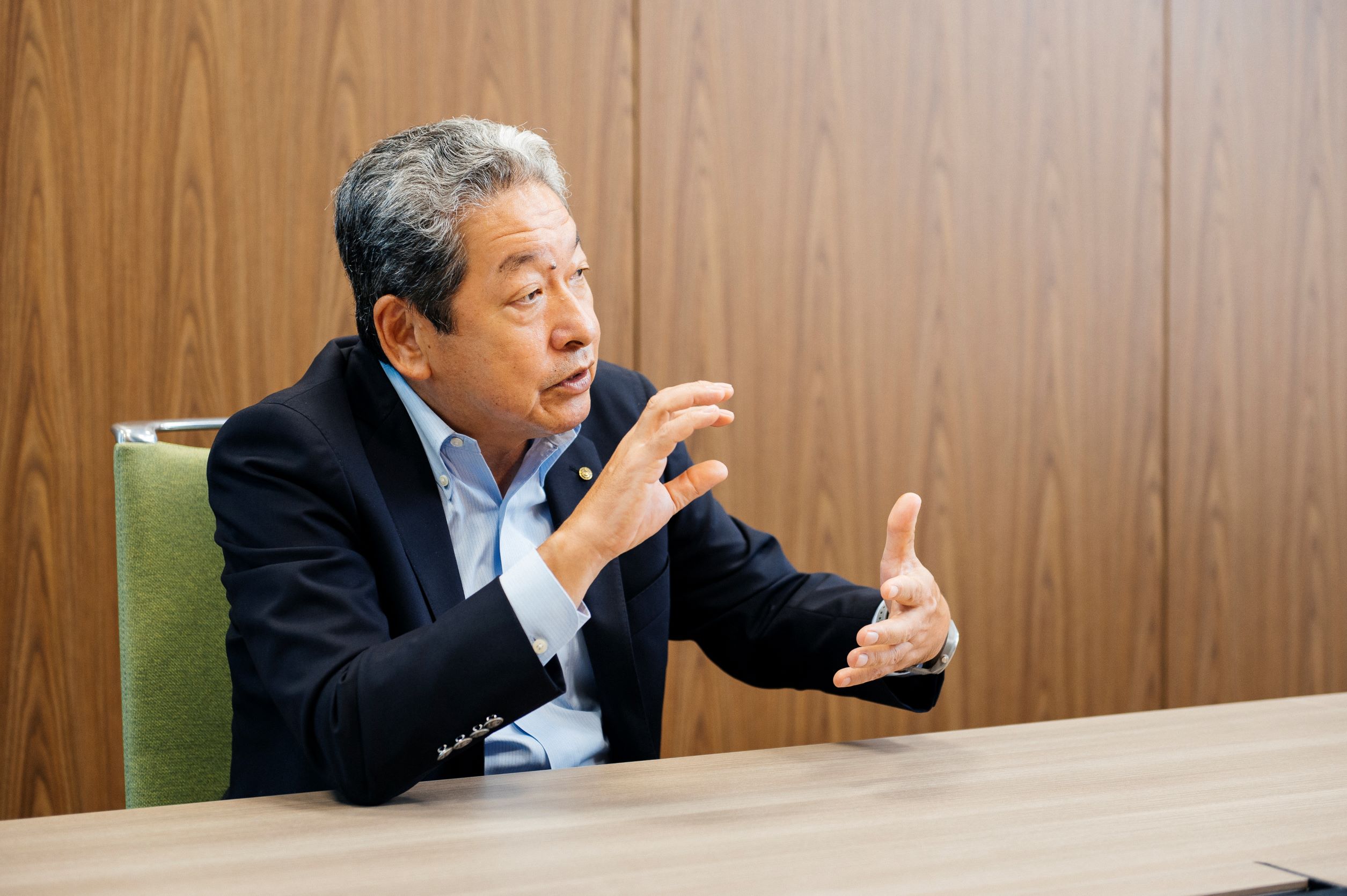 How will the Business Promotion Headquarters be involved in promoting digital transformation (DX)?
DX is ultimately a tool, so we will consider what we want to do using DX. Leveraging our light footwork in sales and our sales networks with overseas countries, we are discovering business seeds and fostering them while sharing information with the Business Strategy Headquarters and the other business segments. When proposing a new concept, we need to show how orders and profits will increase by introducing the new technology and what kind of impact it will have. That's the most difficult part and we always give it our greatest attention.
Your sales style seems to have changed greatly as a result of the reorganization and the COVID crisis.
During the past year of the COVID crisis, our orders both in Japan and overseas have actually been almost our highest ever. In our domestic business we achieved record profits and both our overseas subsidiaries and Group companies did very well. But in quite a few cases I think this was because our past efforts have been bearing fruit. Now that overseas travel is limited due to the pandemic, we don't have so many projects in the pipeline. Most of the projects we handle have a long lead time, so we need to start thinking now to ensure that our orders don't decrease in a few years' time.

I feel that it's difficult to formulate a project and get orders just by Web conferencing. Even when a client says yes online, you can often tell from their expression when you meet them face to face that they actually feel differently. I'm not so confident that I'm communicating well with colleagues overseas and the non-Japanese staff at BDP and local subsidiaries in other countries. I have always made a point of getting to know people by meeting them in person.

However, thanks to the Internet, people from our local subsidiaries and Group companies, who had not been able to get together with us in the same place because of the physical restrictions, are now able to participate in online conferences, giving us more opportunities to get to know each other. Going forward, I think young people may well establish new ways of conducting sales that are different from those of my era.

With vaccination progressing all over the world, now is the time to make thorough preparations for the "living with COVID" age to ensure that costs don't rapidly increase and our profits don't decrease when it becomes possible to travel overseas and we can begin to move around again.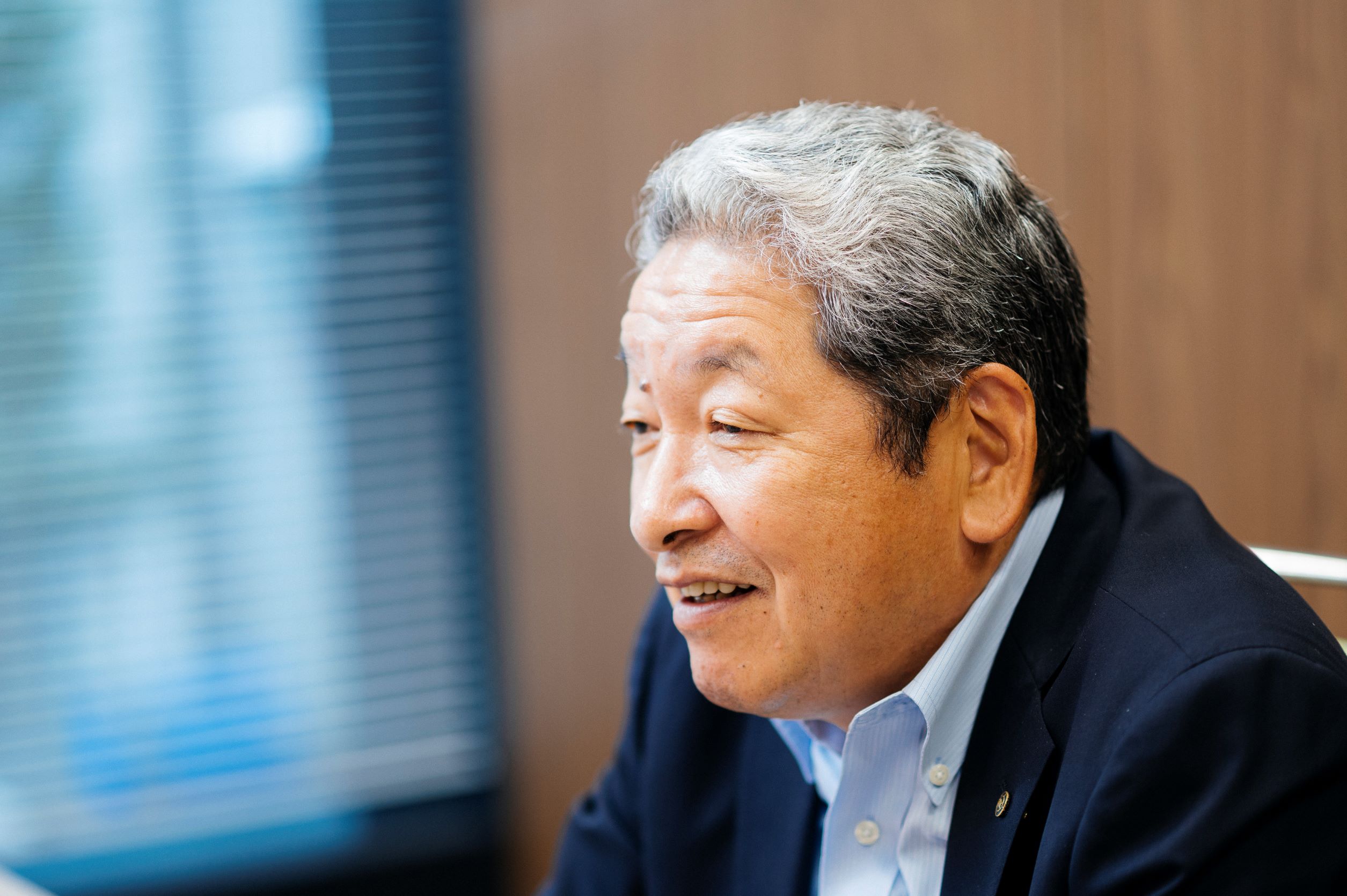 What should the Business Promotion Headquarters do to make Nippon Koei stronger in 10 years' time?
Overseas, Nippon Koei has mainly been involved in ODA projects until now, so we are not used to other fields. Taking up this challenge has been our long-term theme and will be our task from now on. Since the market will have changed even more in 10 years' time, I'm well aware that this will be a challenge for the whole Group.

We also have to face the fact that Nippon Koei is strong in developing countries but weak in advanced countries. In the Urban & Spatial Development Business segment, BDP is working on a large-scale project to renovate the Palace of Westminster in the United Kingdom and has plans to set up a studio in the United States, but our major goal is for Nippon Koei itself to create projects in advanced countries so that we can also undertake work based on "NKG quality" in these countries in a few years' time.

That brings me to the question: What is the "Act Locally" policy that the Business Promotion Headquarters is pursuing? With our current business model of sending out task forces from the Tokyo head office, we cannot achieve the goal of "Act Locally." We need to have the staff at our Group companies and local subsidiaries play the leading role in implementing projects, while we provide support from Tokyo with the minimum number of people needed to ensure NKG quality. Even in countries that are now referred to as developing nations, the younger generations have a high level of awareness and strong sense of responsibility. Establishing NKG quality and having local staff play the main role is the ideal situation. If we can do this in each region, I believe the Nippon Koei Group will become truly strong.
What are some of the things you keep in mindwhen you work with people from different countries?
I've talked so far about how to go on the offensive, but it's also important to protect the company. Naturally we have to prevent design defects and violations of laws and regulations, but awareness and common sense regarding compliance overseas vary greatly from region to region. The rules are also constantly changing. As well as gathering this kind of information, it is important not to forget that our awareness or common sense regarding compliance may be different from those of people overseas. Everyday communication is necessary to understand each other based on an appreciation of these differences.
Could you please conclude with a message to your colleagues in Japan and overseas?
In the NK Group, we have people who want to contribute to developing countries, people who want to hone their technical skills, and people who want to work in Japan. While maintaining your individuality and various orientations, I would like you to share a common vision of what the NK Group aims to become in 10 years' time. From now on, we want to create a cycle whereby NKG quality is highly evaluated throughout the world and that reputation returns to Japan. Let us share these ideals and move forward together.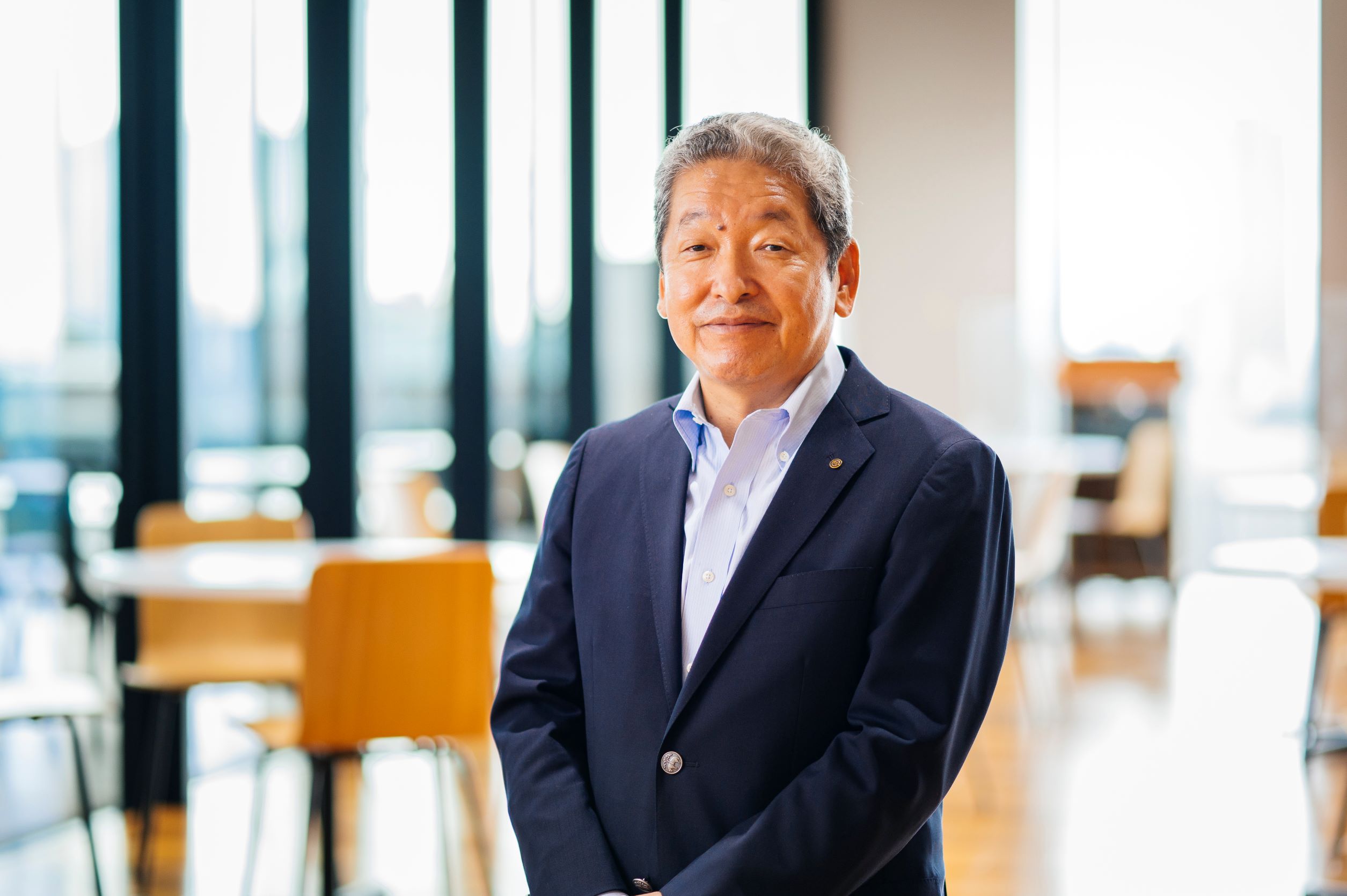 Location of interview
N-Café, Nippon Koei Building